Nayyab Agha, a student at Mehran University for Engineering and Technology studied at the U as part of the USPCASW Summer 2019 Entrepreneurship Exchange. In its second year, the special 6-week session builds upon the engineering skills of participants by introducing business planning, finance principles, marketing concepts and prototyping skills. We asked her about her experience and what motivates her to work toward global water security.
Can you tell me a bit about the device you've been developing this summer during the USPCASW Entrepreneurship Exchange?
Hasnain Gul and I worked together on a smart monitoring sensor for measuring water discharge in the farmlands. The sensor is meant to be installed at the inlet and outlet of each unit of land. It runs on both battery and solar panels and has a data-logger with it. The water discharge data will be retrieved through the sensor in an SD card installed in a data-logger. Also, the data-logger can be connected to wifi so that it can be connected to a database to keep a record for future use.
The purpose of working on this problem is to reduce water theft and increase water price recovery in the agricultural lands. 
Inefficient water monitoring leads to poor operation and maintenance of infrastructure, water theft, illegal diversions, unavailability of water-related data, and water losses.
Through the deployment of our solution, we hope to support efficient water delivery and use and to enhance the maintenance of water-related infrastructure. This would contribute overall to an increase in water security.
Why did you and Hasnain decide to partner on this project?
It was due to our mutual interest in solving the same issue by providing innovative solutions and practices in our region.
What motivated you to apply for the Exchange?
My urge to seek every opportunity coming my way in order to improve and be a better version of myself. I want to excel in my career and do something exceptional and better for the community.
How has your time at the University of Utah moved your innovation and research forward?
Being [at the U] for the summer exchange was the best experience of my life. Initially, I had no clear pathway of converting this entrepreneurial idea to reality but, through this opportunity, I developed a prototype by the end of the summer. It has not only helped me by providing the best resources for the development of my idea, but it also caused great changes in me as a person. 
Who did you work with while at the U?
I was working with Dr. Carlos Anthony Oroza, one of the best mentors there, who not only guided me throughout this journey but also provided immense support and appreciation. In addition to our mentor, Jiada Li (a Ph.D. student in Civil Engineering) put great support behind this project and was always ready to spare his time in spite of his tough schedule. 
What are the next steps in making your innovation a reality?
Our developed prototype will need to be shown in a meeting with professors at USPCAS-W and Sindh Irrigation and Drainage Authority (SIDA) to compel them to work together on these very delicate irrigation issues in the water sector. 
What do you hope to contribute to water security? And why are you interested in water issues?
I am already working on a small contribution in terms of efficient water monitoring service in the agricultural lands but I continue to look for ways to create awareness among people and use my expertise to solve the water challenges in the region.
Water is a basic human right and it is the major factor triggering millions of issues, including diseases. The ongoing water crisis and water security challenges in Pakistan compelled me to choose my career in this field and solve water issues in the region. 
It is also said that water would be the major cause behind the third world war. Therefore, it is extremely important to work collectively on this issue and find certain solutions benefitting both humans and the environment.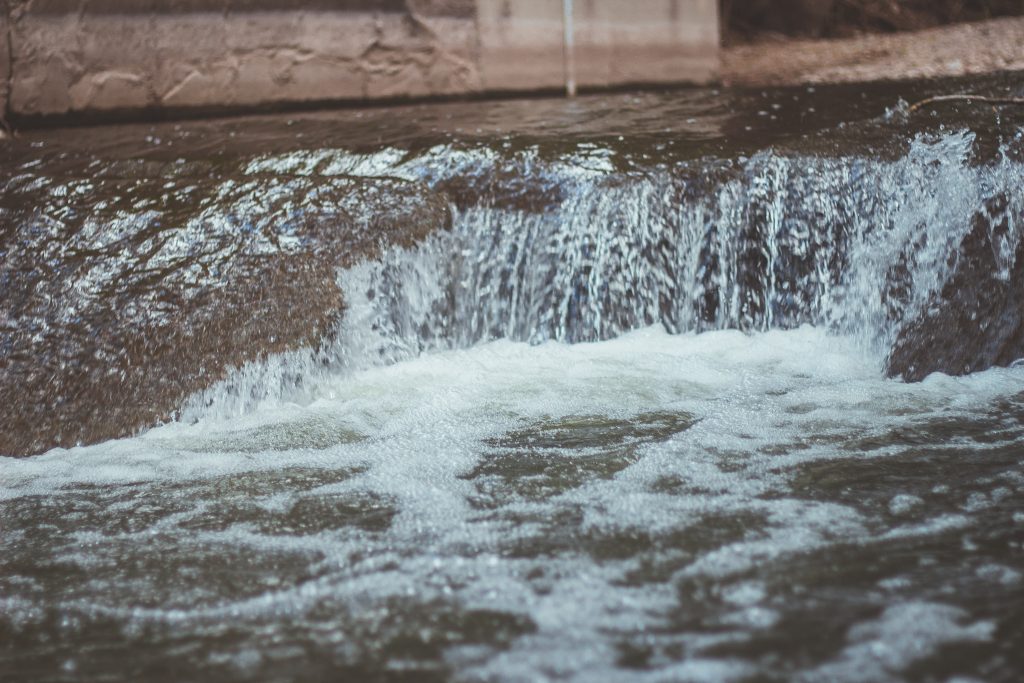 ---