SLC CLIMATE AND WATER PROJECT
Salt Lake City is facing significant population growth, urban landscape changes and climate variability. This presents unique challenges for urban water system planning and management. The University of Utah has been working closely with the Salt Lake City Department of Public Utilities on potential impacts to the City's water supply and stormwater drainage systems due to climate change. The goal of the project is to reduce and eliminate vulnerabilities of the City's water and stormwater systems by characterizing scientific basis of the systems, analyzing alternatives and developing resilient and robust solutions.
Project OBJECTIVES
---
Provide Climate Projections. Analyze, deliver, and describe ensemble of climate projections covering the range of plausible patterns for use in driving water system simulation models.
Identify Climate Vulnerability Indicators. Compile and process water-related data to (a) characterize climate, hydrologic and water demand variables for potential use as climate vulnerability indicators and (b) calibrate, validate, and drive climate projections, near-term forecasts, water system simulations.
Identify Potential Climate Vulnerability Solutions. Update a system dynamics model of the City's integrated urban water system to represent important aspects of the infrastructure, demand, and operations, and execute simulations to assess climate vulnerabilities and analyze potential solutions over a range of future scenarios.
RESEARCH
This project takes a multi-disciplinary approach linking climate science, hydrologic science, water management and engineering. The end result is usable science to guide planning and operations of municipal water supply and stormwater systems.
EDUCATION
This project has provided mentoring and professional development opportunities for graduate students. On average there are four to six graduate students involved in the research, contributing to their theses. The students regularly make presentations and receive feedback from Salt Lake City Public Utilities personnel and consultants.
ENGAGEMENT
The unique aspect of this project is its collaborative nature. The Salt Lake Public Utilities drives the research motivation and co-creates the research plan with the University of Utah's research team. In regular meetings, the utility personnel provide suggestions and ideas to guide the research activities. The result is twin-win research, publishable discoveries and useful solutions.
CURRENT RESEARCH PRIORITIES
---
Investigate effects of Atlantic-driven atmospheric wave on future hydroclimate using climate models which skillfully capture multiyear precipitation sequences
Quantify impacts of sequential wet years, dry years, and warm years on surface water supply projections in a comprehensive predictive model
Determine vulnerabilities of drinking water system to multiple dry years and develop adaptation measures to mitigate effects via sensitivity experiments with the system model
Dr. Court Strong
Principal Investigator
Atmospheric Science
Dr. Court Strong
Principal Investigator
Atmospheric Science

Dr. Paul Brooks
Co-Principal Investigator
Geology and Geophysics
Dr. Paul Brooks
Co-Principal Investigator
Geology and Geophysics

Dr. Steve Burian
Co-Principal Investigator
Civil and Environmental Engineering
Dr. Steve Burian
Co-Principal Investigator
Civil and Environmental Engineering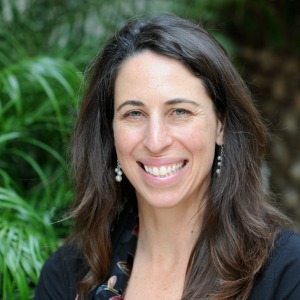 Laura Briefer
Director
Salt Lake City Public Utilities
Laura Briefer
Director
Salt Lake City Public Utilities

Jesse Stewart
Deputy Director
Salt Lake City Public Utilities

Jesse Stewart
Deputy Director
Salt Lake City Public Utilities

Tracie Kirkham
Water Resources Scientist
Salt Lake City Public Utilities

Tracie Kirkham
Water Resources Scientist
Salt Lake City Public Utilities

CURRENT GRADUATE STUDENTS
---
DANYAL AZIZ
Civil and Environmental Engineering
LOGAN Jamison
Geology and Geophysics
RYAN JOHNSON
Civil and Environmental Engineering
MASON KREIDLER
Civil and Environmental Engineering
LUKE STONE
Atmospheric Science
MEG WOLFE
Geology and Geophysics
ERFAN GOHARIAN
Civil and Environmental Engineering
Seungyub Lee
Civil and Environmental Engineering
Alex Weech
Atmospheric Science
"We want to anticipate how people will respond to these scenarios. New pipelines, restrictions on use, and prior appropriation water rights all carry outcomes of their own. Getting valuable results is challenging, but worth it. We're don't want to give false security but useful information that [the city] can act on."
- Mason Kreidler