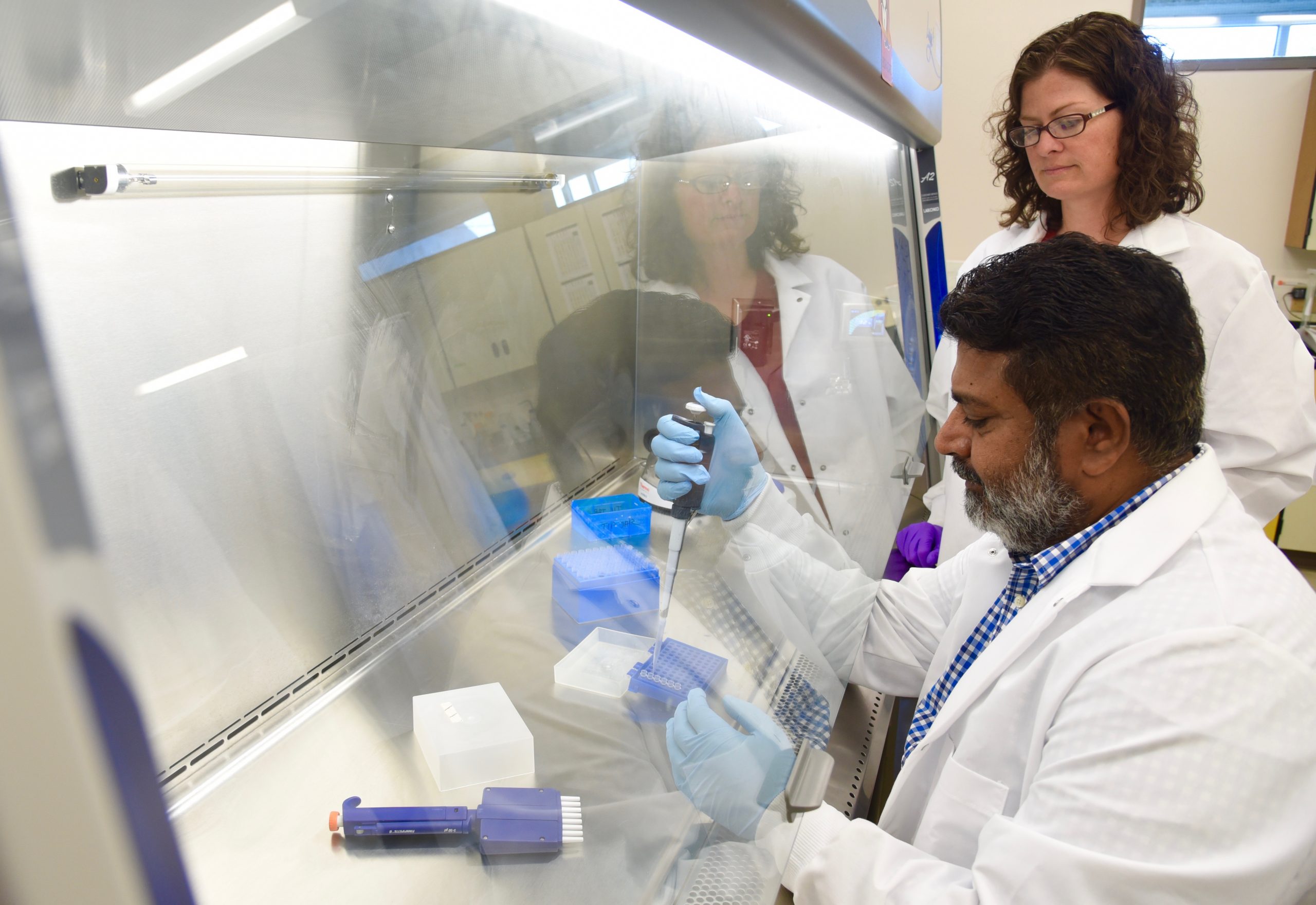 "If we can make progress in that one area—water safety and access, we truly can make a difference." 
By Catherine Arnold
Worldwide, diarrhea causes 4% of deaths and 5% of health loss to disability, and usually results from contact with contaminated water. The condition is commonly caused by gastrointestinal infections and kills around 2.2 million people each year. While the most affected are children in developing countries, according to the World Health Organization, developed areas are not immune. When contaminated romaine lettuce was distributed to stores around North America in 2018, five people died and more than 210 people were infected, according to the CDC. An Associated Press article reported that a nearby cattle feedlot was named as a possible source for E.coli in the lettuce irrigation water.
Concerns like this drove Dr. Jennifer Weidhaas to become a water risk assessor. The Idaho farm-raised researcher gathers information that "gives tools" to city or regional officials to help pinpoint how to use possibly limited budgets to improve public health, says Weidhaas, a University of Utah Associate Professor of Environmental Engineering who thinks "it's not enough to say 'yes, there are pathogens and people can get sick.' We need to get suggestions to decision-makers so they can improve their system."
To work on that problem, Weidhaas visited Pakistan four times starting in 2016, to coordinate with three environmental engineering faculty members and 14 students at Mehran University of Engineering and Technology, as part of the U Water Center's USAID-funded partnership with that institution to help foster Pakistan's water security—the U.S.-Pakistan Center for Advanced Studies in Water (USPCASW). She taught workshops, selected analytical equipment for the new environmental engineering laboratory, and educated about risk assessment in water quality work. Conducting research on pathogens, heavy metals, and other factors in water, she gathered information for three published journal articles and other materials and also provided a female role model in engineering.
Working in Pakistan brought many pluses, Weidhaas says, including spending time with Mehran colleagues and students to communicate research methods, learning how to better frame statements or questions, and getting better acquainted. After returning to Utah, Weidhaas also brought back case studies on waterborne contaminants to her Introduction to Environmental Engineering course and other classes. For instance, while United States drinking-water lines are equipped with pressure sensors that show when a line has a leak and could allow possibly contaminating ground water to enter, those sensors are typically not present in developing countries. Weidhaas talked about checks and balances in U.S. water systems, adding that some U.S. cities have old sewage systems near water lines, which sometimes causes problems during rains or floods but is caught by sensors. "When we use those examples in class, it broadens [student] understanding" says Weidhaas, "We'll see benefits from USPCASW for many years to come."
Those classes are a return to Weidhaas's own experience. In graduate school in California, her interest in environmental engineering reached its focus when she listened to speakers talk about billions of people world-wide lacking safe drinking water and access to sanitation. "If we can make progress in that one area—water safety and access," says Weidhaas, "we truly can make a difference."