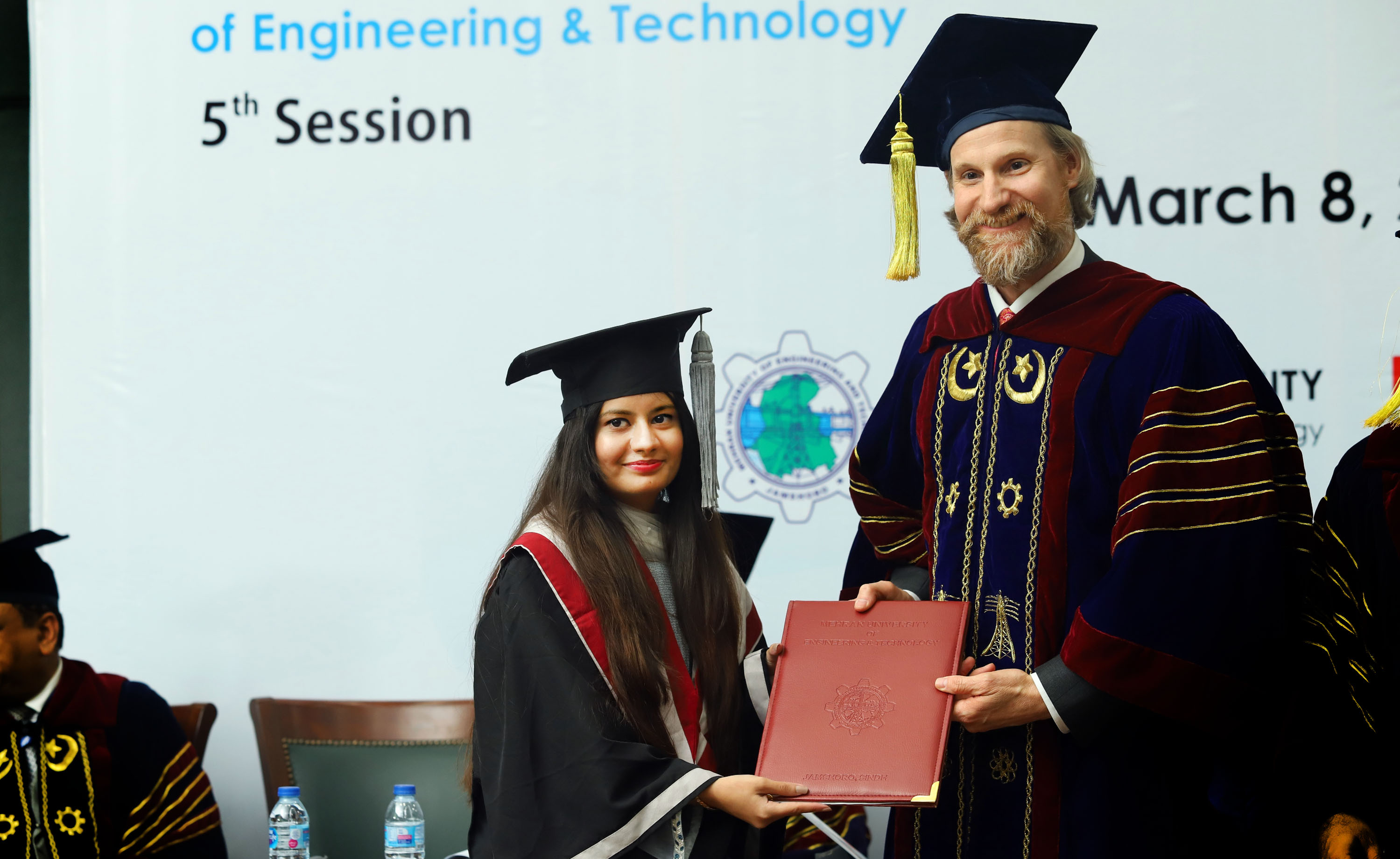 ALUMNI PROFILE: VENGUS PANWHAR
The U.S.-Pakistan Center for Advanced Studies in Water (USPCAS-W) is continually working to achieve gender equity in the program. The increasing ratio of female students every year shows success toward achieving this important goal, but what is equally encouraging is the outstanding performance of female students in the Center. One example is Vengus Panhwar, who recently completed her master's degree in Integrated Water Resources Management. Panhwar was also awarded the Certificate of Excellence for her extraordinary performance during her master's study.
Panhwar published one journal paper and three conference papers during her two years of study at Mehran University of Engineering and Technology, one of which was recently accepted in GeoMundus 2017, in Munster Germany, an international symposium organized by the students of Erasmus Mundus Master of Science in Geospatial Technologies. She was among the top three students selected for the symposium.
Outside of her formal research, Panhwar has been involved in various activities in the Center, including active membership in the Society of Water Managers and work as a trainer in Training on Application of Geospatial Techniques in Hazard and Disaster Management at COMSATS Abbottabad, which was organized by USPCASW. During her study, Panhwar was also selected to participate in the Exchange semester program. She spent the Spring of 2018 furthering her research at the University of Utah and took home three more awards--Cultural Diplomat, Best Writer, and a Certificate of Distinction.
When asked what's next, Panhwar replies, "my long-term goal is to be an excellent water expert because the detrimental impacts of a changing climate on the water sector have huge consequences on the economy of Pakistan. The country needs water experts. Therefore, I want to pursue a Ph.D. in water management, to equip myself with the required skills and expertise."
USPCASW continues to work toward gender parity with the belief that encouraging women to pursue professional paths that have historically not been promoted will contribute greatly to global water security. Panhwar agrees and notes that, in Pakistan, "at the household level of water management, women are already the decision makers. Therefore, giving women the opportunity to play a role at the national level--in policy making and managing water-related issues--will solve several problems. Involvement of women in water management and water security work will help [develop] inclusive policies and it will help the overall community. It doesn't make any sense to keep out half of the population from participating in decision making."